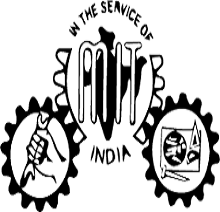 Health Centre is committed to promoting the health and wellness of the campus community by providing high-quality prevention, education, and treatment services. The medical, counseling, and health promotion services are designed to help you stay healthy or get better so that you can minimize disruptions caused by injury and illness. The Health Centre aims to enhance the healthcare experience of the MIT campus community by providing healthcare with respect, consideration and confidentiality. Please review this website or reach out to the Heath Centre staff for details of healthcare resources, prevention methods, health education and general healthcare guidance.
Overview
Health Centre facility with attached inpatient ward is available at MIT campus. It is located in the Hostel zone for the convenience of hostellers.
Vision
Continue to provide exemplary physical and emotional care for reach of our students, staff members and their families. Ensure healthy atmosphere of the entire campus communitythrough incomparable patient care, free treatment andwellness programs.
More Links
Daily Read
Important Links